Professionally refurbished refrigeration equipment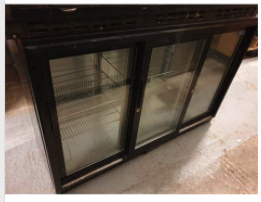 New in.. 3 Door Polar bottle cooler - Available soon!
SKU pbc3dr
Product Details
Just arrived!! Unit just arrived and being processed in our refurb centre.
Polar G-Series GL006 Back Bar Cooler with Sliding Doors 330Ltr Capacity 270 x 330ml bottles Dimensions 900(H) x 1350(W) x 520(D)mm
Item will have 12 month VR parts and labour warranty for IOW businesses including free delivery Island wide.
List price £525+vat grab a bargain at £350+vat delivered.
Save this product for later